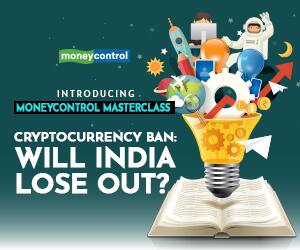 Welcome To Moneycontrol Masterclass, a new edition from India's leading financial news platform, focussed on helping readers understand events and topics that really matter to them.

Moneycontrol has always modelled its journalism to help readers make sense of complex events through exhaustive reporting, deep analysis and sharp commentary. We shine a light on topics that matter so that readers are prepared to navigate the future and the forces shaping it.
It is with this ambition that we present Moneycontrol Masterclass—Ideas for a New India. In these live, virtual events, the sharpest minds from India and around the world will decode themes and trends that will shape a new India, spur innovation and disrupt the world as we know it. By unpacking vital details about a subject, we hope to give readers the ability to recognise changing trends across sectors. We will assemble some of most respected voices who can go deep on important topics. As our editors discuss and debate with business leaders, we want you to join the conversations. After all, Moneycontrol Masterclass is for you.