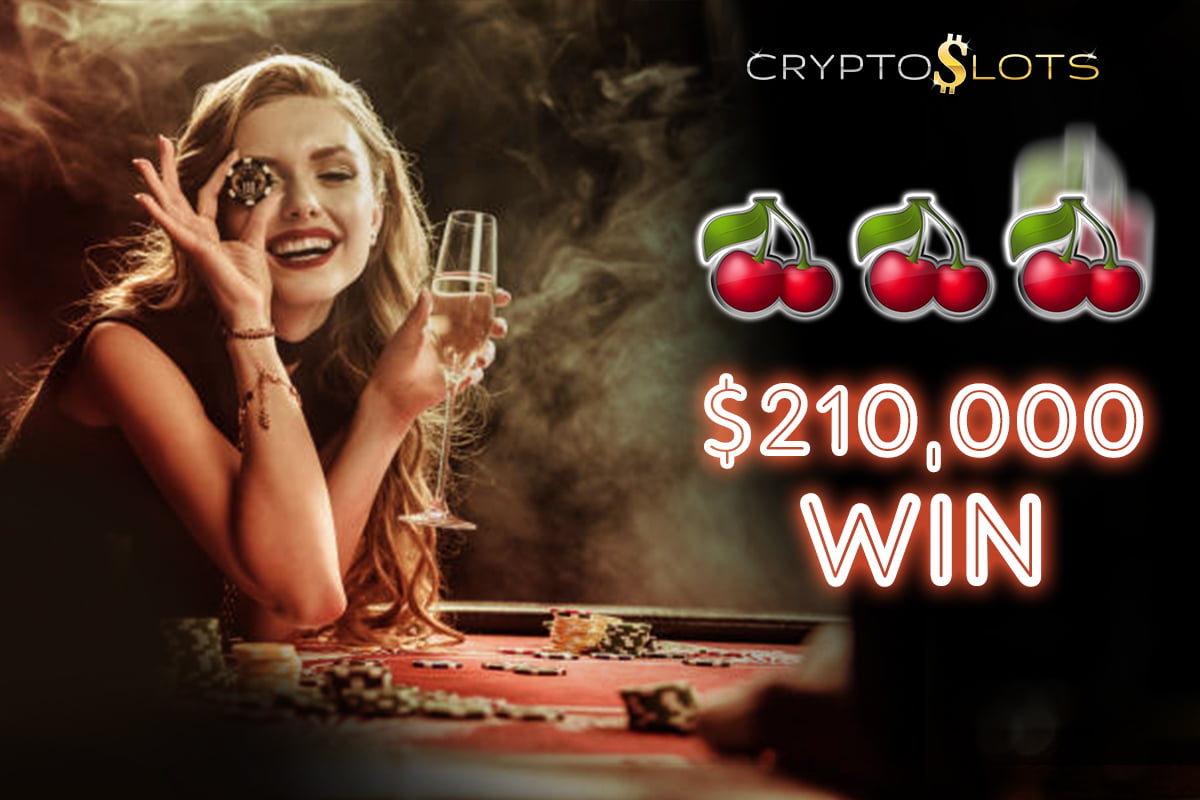 Feb 22, 2021 – Not long ago, a player hit $210,000 on CryptoSlots' jackpot game – the biggest win ever triggered at this bitcoin casino. All we know about the lucky person is that they registered at CryptoSlots back in early 2019, go by the username CRYPTONOMOUS and apart from Bitcoin also have a soft spot for Monero (XMR). Moreover, their win in excess of 5 BTC in late Jan prices is now worth over 7 BTC due to steep increase in Bitcoin valuation.
The Jackpot Trigger is an exclusive game offering wins of up to a million dollars. Although that esteemed sum has not yet been reached, it seems only a matter of time. Two separate players have previously banked the $100,000 prize, and the $10,000 threshold is being hit almost monthly (the CryptoSlots homepage tracks and lists recent wins continuously).
Limited Time Offer: 175% Bonus
valid until Mar 15, 2021 on deposits $25 – $250, must be wagered 35x.
Code = JACKPOTBTC
How does the Jackpot Trigger work?
This game does not play out like your average slot. Players need to obtain Jackpot Tokens in order to spin: these are automatically collected as you play – one token for every $100 won on other games.
Different symbols of sevens fill the reels, in varying colors. The aim of the game is to match colors and numbers along the paylines and the Hold feature gives you a better chance at scoring wins.
CryptoSlots likes to say that everyone has a fair and square chance of becoming a millionaire. And there is a lot of truth in that. As with all games at this online casino, this slot is a Provably Fair game, meaning that every player can externally verify the fairness of each spin result. Players only need an email address to sign up; their privacy & anonymity is maintained throughout their gameplay.
How to win $1,000,000?
Like any slot, there is a large element of luck in the Jackpot Trigger. But Michael Hillary, CryptoSlots' manager, declares that it is only a matter of time before the million dollar win is triggered. Since crypto is experiencing such a surge at the moment, maybe it is time you placed your bet!
CryptoSlots accepts players from around the world, providing a fair and trustworthy environment in which to play online casino games with cryptocurrencies. Bitcoin, Bitcoin Cash, Litecoin & Monero are all accepted payment methods. The casino is part of successful gaming provider Slotland Entertainment.